Ultimate Ears Boom 3 Bluetooth speaker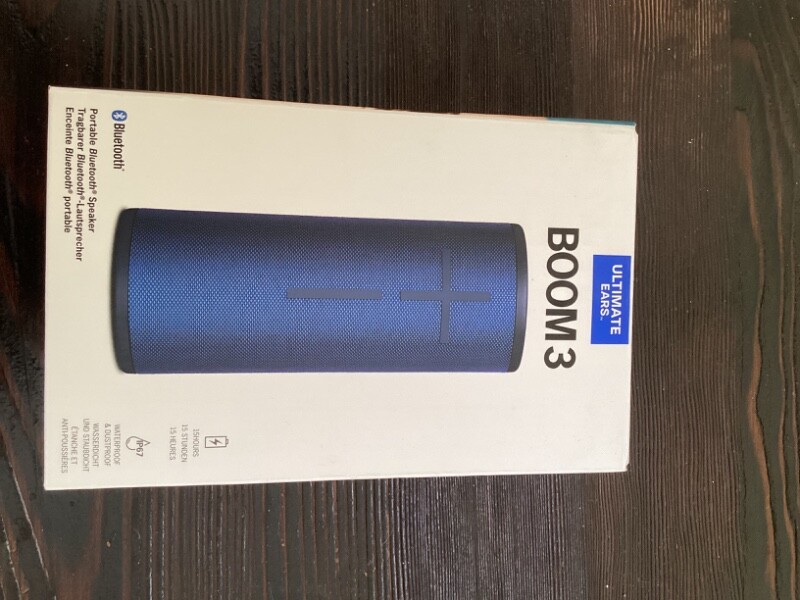 General Details
Location:
For Sale By:Owner
Description
Brand new sealed Ultimate Ears Boom 3 Bluetooth Speaker.
Id Subtitle 1084101456
gf7102
Selling for 10+ years
Active Ads 1
Super Fast
Replies in 20 minutes
Seller Stats
147Total Ads
2.38KTotal Views
View Profile
Contact gf7102
Send Message
By clicking "Send" you accept the Terms of Use and Privacy Notice and agree to receive newsletters and promo offers from us.
Related Ads
Negotiable
I am looking for a pair of Bose 601 series II speakers in 100% original condition and proper working order. Whilst series II is preferred, I will consider series I or III as well. Again, must be in original condition and preferably in Cape Town. If you have a pair that you are willing to sell, please contact me with your asking price on 082 626-4559 on WhatsApp or via email....
Plumstead, Southern Suburbs, Western Cape 22 days ago
R 3,500
This is a stunning System it puts u in the movies also excellent in stereo the Active Polk Subwoofer can put out some serious bass if necessary. Considering of 2x Back Speakers 2x Front Speakers 1x Center Speaker 1x Active Subwoofer Really in Excellent Condition I'm considering this a bargain as I paid alot for this system. I'm looking for a high-quality Stereo or Avr Amplifier if anyone would like to do a straight swap. must be a good Amplifier. Shipping can be Arranged at your Expense. other wise pick up please No Deliverys...
Plumstead, Southern Suburbs, Western Cape 18 days ago
Gumtree Safety Tips
1.Meet in a public space to see the item and exchange money.
2.Never send your item before receiving the money.
3.Never send or wire money to sellers or buyers.
Read More
Looking to Sell?
Whether you are selling your car, old cell phone or laptop, learn how much your item could be worth with our Gumtree Pricing Guide.
Read More