Energy/Electrical Engineering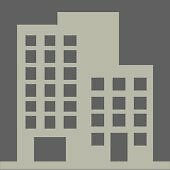 General Details
Location:
Advertised By:Agency
Job Type:Contract
Description
Must be professionally registered with qualifications to their relative councils.
Must have project reference signed by previous or current employer.
Must have a written reference.
please send me your cv's to my email: nokwanda@p3mpro.co.za
https://protool.gumtree.co.za/external-link-browser.html?url=aHR0cHM6Ly93d3cuZGl0dG8uam9icy9qb2IvZ3VtdHJlZS8xMjE0NDQ3ODU3P3NvdXJjZT1ndW10cmVl&jid=1250049&xid=1214447857
Id Subtitle 1099204137
P3M Projects
Selling for 9+ months
Active Ads 72
Contact P3M Projects
Upload CV(Optional)
DOC or PDF only max 2 MB file size
Send Message
By clicking "Send" you accept the Terms of Use and Privacy Notice and agree to receive newsletters and promo offers from us.
Related Ads
Gumtree Safety Tips
1.Meet in a public space to see the item and exchange money.
2.Never send your item before receiving the money.
3.Never send or wire money to sellers or buyers.
Read More
Looking to Sell?
Whether you are selling your car, old cell phone or laptop, learn how much your item could be worth with our Gumtree Pricing Guide.
Read More