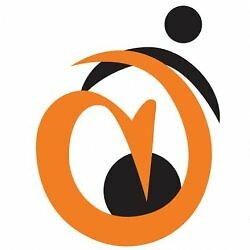 General Details
Location:
Advertised By:Agency
Job Type:Full-Time
Description
A reputable Financial Services giant with Head office based in Johannesburg urgently seeks to employ a skilled and qualified Sales Broker for Newcastle. 
The role of the Sales Broker is to be responsible for marketing to clients, promoting sales and the constant liaison with brokers and financial institutions.  The successful candidate will actively promote company products to achieve sales plan.
Responsibilities:
Achievement of net profit growth for business
Deliver exceptional service that exceeds customers' expectations through proactive, innovative and appropriate solutions
Manage existing clients and grow existing portfolio through renewal processes
Maximise cross sell opportunities and strengthen client relationships
Contact prospective clients and sell appropriate insurance products in order to achieve sales targets
Build and maintain relationships with Client Managers to generate leads and cross sell opportunities
Provision of an efficient administration service through careful and timeous planning, reporting and updating of all related information
Comply with governance in terms of legislative and audit requirements
Track, control and influence sales activities with the specific aim to increase sales efficiencies
Analyse competitor information gathered and ensure active monitoring of market trends and influencers. Identify new business opportunities that impact on the industry
Improve business decisions by providing accurate and reliable business intelligence (information) together with analyzing trends and data
Manage own development to increase own competencies
Additional Requirements:
Completed NQF 5 Level qualification
2-3 years experience in Commercial and Personal Lines
Must have extensive experience selling Short-term insurance
Fully FAIS compliant
The role will be filled in line with the transformation requirements of the business - Affirmative Action
https://protool.gumtree.co.za/external-link-browser.html?url=aHR0cHM6Ly93d3cuZGl0dG8uam9icy9qb2IvZ3VtdHJlZS8xMTIwNzY0OTczP3NvdXJjZT1ndW10cmVl&jid=1244805&xid=1120764973
Id Subtitle 1097142351